The weekend edition of the Wall Street Journal had an article on the front page titled, "Economy Adds Jobs, but not Enough". Above the bolded title there was a graph that tracked 'Labor Lost' over the last 40 years. On the graph, job loss had been moderate all those years until 2008, then it hit an all-time low in 2010.
The article basically covered two very troubling and sobering facts:
6.6 million jobs need to be created for us to regain our pre-recession levels. (Only 103,000 were added in September)
There are 14 million jobless Americans
This data told me one thing…
We have a long way to go before things ever get back to normal.
But what is normal?
Will it ever come back?
Maybe this is the new normal.
I'm beginning to believe it is.
Reason #1: I took my car to get washed this weekend. Two things happened that used to be normal, but seemed kind of abnormal now:


The keys to the car in front of mine somehow got locked inside. The manager suggested breaking the window because locksmiths are hard to find. 15 years ago when that car was made, a locksmith was much easier to find. It appears the technology in our keyless entry remotes that make it almost impossible to lock the keys in the car, also make it almost impossible to get a locksmith rather quickly. Where are all the locksmiths now? Do they have jobs?
The antenna on the car proceeding the locked car got mangled in the car wash. The driver wanted the car wash's management to assume responsibility. The manager argued that no one has a remote antenna on their car anymore, as he pointed at a sign that declared all customers are fully responsible for any damage to their vehicles. He then went on to explain that his workers are too young to even know that antennas on older cars should be removed.
In the last ten years cars have been integrated with technology. This has made them more reliable and user-friendly. How many jobs has that cost the economy? Those jobs will likely never come back.

Reason #2: Remember pulling up to a toll booth ten years ago? Either you had planned ahead and brought correct change, or you just waited in line to have the toll booth guy or gal break that dollar for you. Then came I-Pass and EZ-Pass. Most of us barely notice our account was just debited 40 cents, when we whiz under the electronic arm on the expressway that reaches into our wallets. Next time take a sympathetic pause for that toll booth guy or gal still looking for work. Those jobs won't be back either.
That's only 2 reasons and both of them revolve around automobiles and transportation. You can reflect on just about any genre or industry and find reasons of your own for why the world's economic crunch is the new normal…at least for now.
There's a quote by Arnold Bennett that articulates this well;
"Any change, even a change for the better, is always accompanied by drawbacks and discomforts."
The innovation that has taken place in the automobile industry has eliminated millions of jobs. Doesn't feel good, but in order for us to progress it's necessary.
In 1967, the late psychologist R. D. Laing expressed a troubling perspective on change in his book, "The Politics of Experience".
"We live in a moment of history where change is so speeded up that we begin to see the present only when it is already disappearing."
He wrote those words over 44 years ago…
So indeed the question is no longer whether this is the new normal, but what does this new normal mean for you and your future?

Remember…proper planning prevents poor performance! This doesn't just hold true for keeping work and finding a job, it also holds true in life!
What does this new normal mean for you?
Take some time to really think about it.
The future implications could have an enormous impact on all of us.
In the meantime stayed inspired, it's a lifestyle choice!
---
About the Author:
Linal Harris
Global Entrepreneur – Certified Life Coach – Media Personality – Speaker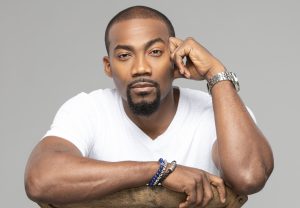 Linal Harris is a global entrepreneur, certified life coach, author, and media personality. As the founder of Inspirational Perspective® Publishing, LLC and Insights 4 Life™ Coaching, LLC, Harris challenges his global audience and coaching clients to Murder Mediocrity® and live their best life possible. Harris concentrates his work as an ontological coach with clients on what he calls the 4 pillars of life; the relationship we have to ourselves, the relationships we have with others, our relationship to work and money, and the connection we have to our spirit and life's purpose. Harris coaches CEO's, executives, entrepreneurs, athletes and celebrities. Harris is the author of "Slay Your Goals", where he provides his readers with scientific and research backed tips for achieving their goals. Harris is an expert goal-setter and has been called upon by Fortune 500 companies to assist with setting their strategic priorities, facilitate goal-setting sessions and provide inspirational talks.
To stay connected, be sure to follow me on the following social media outlets by hitting the links below:
For daily inspiration – text "INSPIRED" to 43783 – Enrollment is free!