This holiday weekend the beauty salons and barber shops were full of patrons getting beautiful and groomed to ensure they presented the best of themselves on Sunday morning.
All over the world people showed up with…
New dresses, new suits,
New heels, new shoes,
New purses, new jewels.
Some wearing the scent of perfumes and cologne,
So fresh and so clean from head to toe…
All the fine things done…ya'll know…
On any special day we typically want to look and feel our best.
But…isn't everyday a special day?
…and shouldn't we resolve to present our best self everyday in every way?
I would say so…
However, the temptation typically is to lower the expectation for presentation when it involves how we will perform and show up for the same ole' people we see all the time…every single day.
Because after all…they know I can step up to the plate if I need to…or at least I want to believe they do…
Please know…I would caution anyone who practices or believes this…
Why?
Because in essence you are subconsciously saying it's ok to be mediocre today. If you're not producing your best, you're producing mediocrity…and it's never okay to be mediocre!
So if we can't be mediocre the only other option is to bring our best…everyday…in every way.
This reminds me of the famous Emil Coué's autosuggestion formula, "Day by day, in every way, I am getting better and better."
To make this true, you have to say it…
To make it true, you have to live it…
To make it true, you have to believe it…
Everyday is special…
Everyday I should bring my best…
When I groom my body, this should remind me to groom my mind.
When I groom my mind, this should remind me to groom my life.
Because that's the only way to look back a year from now and realize indeed…
"Day by day, in every way, I am getting better and better."
---
About the Author:
Linal Harris
Global Entrepreneur – Certified Life Coach – Media Personality – Speaker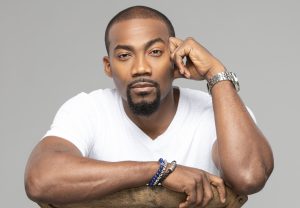 Linal Harris is a global entrepreneur, certified life coach, author, and media personality. As the founder of Inspirational Perspective® Publishing, LLC and Insights 4 Life™ Coaching, LLC, Harris challenges his global audience and coaching clients to Murder Mediocrity® and live their best life possible. Harris concentrates his work as an ontological coach with clients on what he calls the 4 pillars of life; the relationship we have to ourselves, the relationships we have with others, our relationship to work and money, and the connection we have to our spirit and life's purpose. Harris coaches CEO's, executives, entrepreneurs, athletes and celebrities. Harris is the author of "Slay Your Goals", where he provides his readers with scientific and research backed tips for achieving their goals. Harris is an expert goal-setter and has been called upon by Fortune 500 companies to assist with setting their strategic priorities, facilitate goal-setting sessions and provide inspirational talks.
To stay connected, be sure to follow me on the following social media outlets by hitting the links below:
For daily inspiration – text "INSPIRED" to 43783 – Enrollment is free!