All of us know or have known someone within our professional lives that is or has been in a pigeonhole (to be stagnate, with little opportunity or growth in your current career for a long period of time).
They're OKAY…sometimes even great at what they do, but lack the attitude, skill, will and/or emotional intelligence to change roles and/or go to the next level.
Typically, it's no secret who this person is; leaders and colleagues are very clear in their assumptions that this someone has no further potential.
Far worse than being in a professional 'pigeonhole' is having no clue that you're the 'someone' being referred to…
I don't know about you…but I'd sure hope that a leader or peer would break the secrecy and tell me if I were that someone!
Oh…but wait…that's never an easy conversation.
Why drop a bombshell that could potentially explode in your face?
So many things can go wrong…right?
What if it causes things to get unpleasant?
What if it ruins the current relationship?
What if this someone gets angry and just leaves?
Or…even worse…what if they ask for my help?
Quite frankly, these are not the right questions to ask. There are just too many variables and our subconscious conflict avoider will almost always win this debate.
Instead, ask yourself this:
• Am I kind?
• Do I believe in the behavior of honesty?
• Is respect one of my core values?
For the majority of us, the answers to those questions will provide the strength and courage we'll need to have the right conversation.
Jack Welsh says it best, "Lack of honesty is disrespectful. Candor is a gift. Have a truthful conversation…the kindest conversation is the truth."
Oh…and remember this the next time someone has an honest conversation with you…
…about you…
…that upsets you…
…or is just really hard to believe.
Try seeing it this way…
They want to make sure I don't get in a pigeonhole.
They respect me and that's a gift!
Make the wise decision to listen and stay inspired; it's lifestyle choice!
Related blog post: 13 Tips to Avoid Getting Pigeon-holed in Your Career
---
About the Author:
Linal Harris
Global Entrepreneur – Certified Life Coach – Media Personality – Speaker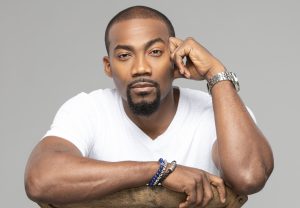 Linal Harris is a global entrepreneur, certified life coach, author, and media personality. As the founder of Inspirational Perspective® Publishing, LLC and Insights 4 Life™ Coaching, LLC, Harris challenges his global audience and coaching clients to
Murder Mediocrity®
and live their best life possible. Harris concentrates his work as an ontological coach with clients on what he calls the 4 pillars of life; the relationship we have to ourselves, the relationships we have with others, our relationship to work and money, and the connection we have to our spirit and life's purpose. Harris coaches CEO's, executives, entrepreneurs, athletes and celebrities. Harris is the author of "
Slay Your Goals
", where he provides his readers with scientific and research backed tips for achieving their goals. Harris is an expert goal-setter and has been called upon by Fortune 500 companies to assist with setting their strategic priorities, facilitate goal-setting sessions and provide inspirational talks.
To stay connected, be sure to follow me on the following social media outlets by hitting the links below:
For daily inspiration – text "INSPIRED" to 43783 – Enrollment is free!