A friend and I recently joked around with a few people we had just met at a social gathering that between the two of us we knew 'everything'!
Initially, there were looks of contempt and confusion, but then the joke served its purpose and got quite a bit of laughter.
I do believe it's safe to say that no one person can ever know everything. Furthermore, the world is evolving at a pace that exponentially decreases our knowledge everyday.

It's not that we're forgetting things (which afflicts me from time to time) it's simply the fast and turbulent pace at which new information is arriving and becoming available.
If you're an expert (in anything) today…that's great, but the shifting sands of change and expeditious technological advancements will slowly chip away at your expertise.
Gary Hamel offers some great advice for dealing with this in his book "The Future of Management"
A brief synopsis of that advice is as follows:
Overcome the temptation to take refuge in denial…
The longer we take refuge, the longer it takes to renew ourselves.
Conquer denial…don't dismiss, rationalize or mitigate the presence of new information.
Confront yourself.
Face the facts.
Question your beliefs – Do you welcome dissent?
A couple of years ago, I had the opportunity to hear Mr. Hamel speak and I'd like to share two quotes of his in closing.

"The incumbents are being left behind…success is a self correcting phenomenon."
"In turbulent times…humility is truly a virtue."
The presence of so much new information means the facts are changing. This sometimes strikes at the core of what we "thought" we knew.

Each day it is becoming increasingly more important that we listen to and depend on each other to ensure we are recycling the old and irrelevant information out, for the new and groundbreaking ideals and facts.
Don't get caught 'in denial'…
These days the consequences are much too costly!
---
About the Author:
Linal Harris
Global Entrepreneur – Certified Life Coach – Media Personality – Speaker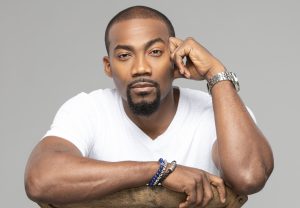 Linal Harris is a global entrepreneur, certified life coach, author, and media personality. As the founder of Inspirational Perspective® Publishing, LLC and Insights 4 Life™ Coaching, LLC, Harris challenges his global audience and coaching clients to Murder Mediocrity® and live their best life possible. Harris concentrates his work as an ontological coach with clients on what he calls the 4 pillars of life; the relationship we have to ourselves, the relationships we have with others, our relationship to work and money, and the connection we have to our spirit and life's purpose. Harris coaches CEO's, executives, entrepreneurs, athletes and celebrities. Harris is the author of "Slay Your Goals", where he provides his readers with scientific and research backed tips for achieving their goals. Harris is an expert goal-setter and has been called upon by Fortune 500 companies to assist with setting their strategic priorities, facilitate goal-setting sessions and provide inspirational talks.
To stay connected, be sure to follow me on the following social media outlets by hitting the links below:
For daily inspiration – text "INSPIRED" to 43783 – Enrollment is free!