Today, I find myself questioning my ability to clearly articulate an inspired perspective on the most recent event here in America, that is troubling many of your minds.
I find myself questioning my role as a thought leader.
A couple of years ago, when the media created a frenzy surrounding the shooting death of Trayvon Martin at the hands of George Zimmerman, many of you donned a hoodie, barely exposed your face, snapped a photo and made it your Facebook profile picture.
When the media decided this news was no longer relevant, the pictures were no longer relevant, so we moved on.
The mass media outlets licked their chops in preparation for George Zimmerman's trial.
Why?
There was money to be made.
They knew that regardless of the outcome, as long as we watched, they would win.
Again, many of you changed your Facebook profile pictures to all black last week.
A sign of support.
Now what?
The verdict came…
Not Guilty.
Now what?
I get that people are outraged.
I get that people are hurt.
I get that this trial generated a lot of emotion.
I get it.
Now what?
If I had to guess, the outrage, the hurt and all the emotional energy generated by the unfortunate death of Trayvon Martin, will dissipate into an apathetic hum, that will go mute with time.


Why? It's a habit.
That's the cycle in which most of us live our lives. We go from inspiration to uninspired, with no real sustainable positive shift. So, are you really expecting some type of miraculous momentum now?
WAKE UP!
Trayvon Martin lost, when he lost his life.
George Zimmerman lost, when he took Trayvon's life.
Neither of them get to win.
The media won that round.


Whether we all win or lose is still undecided. That's the real verdict.
…and the media…
They're already looking for the next big story, the next big catastrophe, the next big race related event.


They like that we wet our appetites with discord.
They like that we sit so ready to be told what to believe and when to believe it.
They like to feed us FEAR!
With the untimely death of such a promising young life, what is it about us that creates anger and outrage instead of LOVE?
The answer: FEAR
Wouldn't it be time to LOVE your son (or daughter) that you can hug, hear, and feel breathing?
Wouldn't it be time to LOVE your brother (or sister) that you can hug, hear, and feel breathing?
Wouldn't it be time to LOVE your father (or mother) that you can hug, hear, and feel breathing?
We can generate a positive shift with LOVE…
…but outrage, pain and emotional energy, created by FEAR, will just hold us all back.
All we want, regardless of our cultural backgrounds, regardless of the color of our skin, regardless of our gender, regardless of our beliefs, is a positive shift.
Thus my question for reflection this week is:
Will you make your future choices, based on the recent verdict, from FEAR or LOVE?
"Darkness cannot drive out darkness; only light can do that. Hate cannot drive out hate; only love can do that." ~ Dr. Martin Luther King, Jr.
My choice is LOVE.
I hope you choose LOVE too.
Stayed inspired, it's a lifestyle choice!
My deepest condolences and sympathy to Trayvon Martin's parents, friends and family.
R.I.P. Trayvon Martin
---
About the Author:
Linal Harris
Global Entrepreneur – Certified Life Coach – Media Personality – Speaker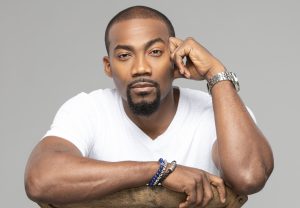 Linal Harris is a global entrepreneur, certified life coach, author, and media personality. As the founder of Inspirational Perspective® Publishing, LLC and Insights 4 Life™ Coaching, LLC, Harris challenges his global audience and coaching clients to Murder Mediocrity® and live their best life possible. Harris concentrates his work as an ontological coach with clients on what he calls the 4 pillars of life; the relationship we have to ourselves, the relationships we have with others, our relationship to work and money, and the connection we have to our spirit and life's purpose. Harris coaches CEO's, executives, entrepreneurs, athletes and celebrities. Harris is the author of "Slay Your Goals", where he provides his readers with scientific and research backed tips for achieving their goals. Harris is an expert goal-setter and has been called upon by Fortune 500 companies to assist with setting their strategic priorities, facilitate goal-setting sessions and provide inspirational talks.
To stay connected, be sure to follow me on the following social media outlets by hitting the links below:
For daily inspiration – text "INSPIRED" to 43783 – Enrollment is free!