I'm encouraging everyone who reads this blog to take a few minutes to listen to this audio portion of my most recent show.
Play it while you prepare for your work day.
Play it in the car, on the way to work.
Play it in your headphones on a lunch break.
Play it on your iPhone during a workout.
Whatever you do…be sure to listen, as I'm sure this segment will change your perspective on your own potential and possibility.
(If you're in a real rush I get into the real content at the six-minute mark.)


[soundcloud url="https://api.soundcloud.com/tracks/217653678″ params="auto_play=false&hide_related=false&show_comments=true&show_user=true&show_reposts=false&visual=true" width="100%" height="450″ iframe="true" /]
This segment of the recent Inspirational Perspective radio show on Feeding Your Potential will cause you to ask yourself the following two questions:
• Am I clear on your greatness?
• Who am I supposed to be?
During the show I challenged my listeners to really explore whether or not their minds have them confined.
Mental confinement is nothing more than an illusion and it robs millions of people from being their greatness and reaching their potential.
Checking out this segment is a great way to feed your potential!
If you enjoy it, be sure to share with a friend.
Stay inspired; it's a lifestyle choice!
---
About the Author:
Linal Harris
Global Entrepreneur – Certified Life Coach – Media Personality – Speaker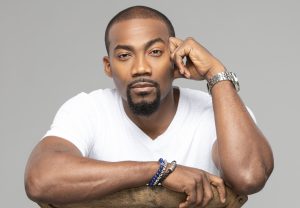 Linal Harris is a global entrepreneur, certified life coach, author, and media personality. As the founder of Inspirational Perspective® Publishing, LLC and Insights 4 Life™ Coaching, LLC, Harris challenges his global audience and coaching clients to Murder Mediocrity® and live their best life possible. Harris concentrates his work as an ontological coach with clients on what he calls the 4 pillars of life; the relationship we have to ourselves, the relationships we have with others, our relationship to work and money, and the connection we have to our spirit and life's purpose. Harris coaches CEO's, executives, entrepreneurs, athletes and celebrities. Harris is the author of "Slay Your Goals", where he provides his readers with scientific and research backed tips for achieving their goals. Harris is an expert goal-setter and has been called upon by Fortune 500 companies to assist with setting their strategic priorities, facilitate goal-setting sessions and provide inspirational talks.
To stay connected, be sure to follow me on the following social media outlets by hitting the links below:
For daily inspiration – text "INSPIRED" to 43783 – Enrollment is free!