There are so many reasons I love to travel the world, and of these reasons here are my top 3.
1. Travel enhances and broadens your perspective on life.
2. Travel teaches you far more than you could ever learn in a classroom.
3. Travel connects you to amazing people who you otherwise would have never known.
Another reason I love travel is because it gives you the opportunity to say ridiculous things that are actually true.
Like…
"Remember that time back in '08 when we were in Jaipur, India and we rode an elephant up to the palace and then I grabbed a wooden flute and charmed a couple of cobras?"


Yeah…that happened!
(…and yes the snakes are real!)
My next big trip is in 7 days!
Headed to Dubai…stay tuned by clicking the links below:
---
About the Author:
Linal Harris
Global Entrepreneur – Certified Life Coach – Media Personality – Speaker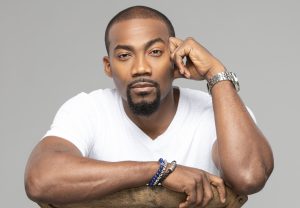 Linal Harris is a global entrepreneur, certified life coach, author, and media personality. As the founder of Inspirational Perspective® Publishing, LLC and Insights 4 Life™ Coaching, LLC, Harris challenges his global audience and coaching clients to Murder Mediocrity® and live their best life possible. Harris concentrates his work as an ontological coach with clients on what he calls the 4 pillars of life; the relationship we have to ourselves, the relationships we have with others, our relationship to work and money, and the connection we have to our spirit and life's purpose. Harris coaches CEO's, executives, entrepreneurs, athletes and celebrities. Harris is the author of "Slay Your Goals", where he provides his readers with scientific and research backed tips for achieving their goals. Harris is an expert goal-setter and has been called upon by Fortune 500 companies to assist with setting their strategic priorities, facilitate goal-setting sessions and provide inspirational talks.
To stay connected, be sure to follow me on the following social media outlets by hitting the links below:
For daily inspiration – text "INSPIRED" to 43783 – Enrollment is free!