I have a confession to make. I'm a people watcher. I love watching people.
It's one of my favorite pass times, especially when I'm stuck at the airport due to flight delays. There's no place like an airport to see and experience some of the most creative, colorful, mismatched, fashion conscious (or not, ha!), nicest and/or angriest people on the planet.
In my opinion, there is nothing quite like a room or place full of many different people, because there's never a dull moment!
Don't believe me?
Next time you find yourself bored and uninterested in a long line or at a significant others work function, find a spot in the room where there's a lot of traffic, (hint: close to the food) sit down and play the ultimate people watching game called 'Would I Wear That?".
I can guarantee a smile will be on your face in less than 5 minutes.
Where does the smile come from?
Well…I know for me it's because I just told myself their story (and it's different from mine). Not that I'm qualified to do this or that any of us our qualified to do it, but nonetheless, I create a story in my head about the people I see.
Based on this pass time of mine…there are two things I've observed that I'd like to share.
A.) I am not them and they are not me…so I should be me, while they are them.
A few weeks ago, I walked into the break room at work, for water. A co-worker came in to grab a cup of coffee as I began filling my water bottle. As I stood there, I couldn't help but notice he was wearing brand name jeans, because the label was plastered in bright white across his backside! To complement these high-end expensive jeans, he wore a pair of black leather loafers that pointed at the toe, with a crisp white button down shirt to match the designer labeled plastered on the jeans. He was clean!!! I couldn't see myself ever wearing an outfit like that to work…but then again…I'm not him and he is not me…
Years ago when I was a new leader a gentleman showed up for an interview in an orange suit. He was so excited about his appearance that before the interview was over he showed me his socks. They were orange too…
B.) The people who break out of the norm or choose to stick out tend to be extremely confident and comfortable in their own skin…while those of us who follow all the rules can be quite insecure!
We've all been out and about and seen someone whose outfit just broke all the rules (according to us)! What I find fascinating about these individuals is the confidence with which they move about the room. Imagine if that confidence could be bottled! Wow!!




What I've learned over my years of people watching is that those of us who work to achieve normal and care a great deal about the rules…tend to care way too much about what other people think. We're constantly adjusting, tugging, rearranging, fiddling with and observing ourselves!
Once again…I'll have to lean on the wisdom of the late great Dr. Seuss, "Be who you are and say what you feel because those who mind don't matter and those who matter don't mind."
My deduction…
Be unapologetically you!!!
Do you!!!
That is the beauty of creativity and diversity. After all…normal is boring and who even knows who made up those normal rules anyway??
---
About the Author:
Linal Harris
Global Entrepreneur – Certified Life Coach – Media Personality – Speaker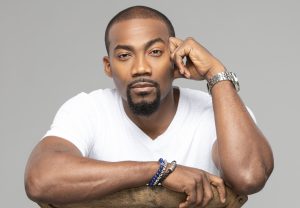 Linal Harris is a global entrepreneur, certified life coach, author, and media personality. As the founder of Inspirational Perspective® Publishing, LLC and Insights 4 Life™ Coaching, LLC, Harris challenges his global audience and coaching clients to Murder Mediocrity® and live their best life possible. Harris concentrates his work as an ontological coach with clients on what he calls the 4 pillars of life; the relationship we have to ourselves, the relationships we have with others, our relationship to work and money, and the connection we have to our spirit and life's purpose. Harris coaches CEO's, executives, entrepreneurs, athletes and celebrities. Harris is the author of "Slay Your Goals", where he provides his readers with scientific and research backed tips for achieving their goals. Harris is an expert goal-setter and has been called upon by Fortune 500 companies to assist with setting their strategic priorities, facilitate goal-setting sessions and provide inspirational talks.
To stay connected, be sure to follow me on the following social media outlets by hitting the links below:
For daily inspiration – text "INSPIRED" to 43783 – Enrollment is free!