What was the last item you had to upgrade?
Chances are one of the applications on your smart phone needed upgrading recently or maybe even the phone itself.
I can't speak for you, but whenever I see that there's an upgrade available for an application on my smart phone or the software on my laptop, I feel compelled to upgrade that software as soon as I possibly can. Otherwise, I feel like I'm losing out on the newest and coolest functionality available to me.
Now, I recognize that everyone isn't a technology geek, so upgraded software may not be all that exciting to you.
So, imagine if you could get free upgrades on kitchen cabinets, living room furniture or better yet a diamond ring.
You'd take that in a heart beat right?
Of course you would…
If it came for free…we would take the time to upgrade just about everything around us; all the while continuing to neglect our most important asset.
Ourselves.
This leads me to ask, when was your last upgrade?
Has it been awhile?
If so…(I can't believe I'm doing this) I'm gonna have to quote one of the 21st century's most prominent songwriter and singer, Beyoncé Knowles and say.
"Partner let me upgrade you…I can…can I…upgrade you…"
For free!
That's right…I can help you upgrade for free.99!
When was the last time you paused to take stock of the bugs and glitches in your leadership, behavior or performance?
We all have them.
1. Do you know what yours (bugs and glitches) are?
2. After identifying these bugs and glitches do you write them down?
3. Have you identified a mentor who exercises strength where you have opportunity?
4. Have you acquired a resource (book, white paper, blog, etc.) that you can use to learn and reflect for self-improvement?
5. Have you taken transformative steps towards fixing your bugs and glitches?
If you answered yes to any one of these 5 questions you are in the process of upgrading.
…and there is no better upgrade available, than a personal upgrade.
Upgrade U!
"Believe me…that's a good look" ~ Beyoncé
Stay inspired, it's a lifestyle choice!
---
About the Author:
Linal Harris
Global Entrepreneur – Certified Life Coach – Media Personality – Speaker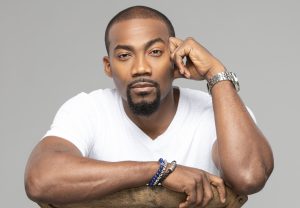 Linal Harris is a global entrepreneur, certified life coach, author, and media personality. As the founder of Inspirational Perspective® Publishing, LLC and Insights 4 Life™ Coaching, LLC, Harris challenges his global audience and coaching clients to
Murder Mediocrity®
and live their best life possible. Harris concentrates his work as an ontological coach with clients on what he calls the 4 pillars of life; the relationship we have to ourselves, the relationships we have with others, our relationship to work and money, and the connection we have to our spirit and life's purpose. Harris coaches CEO's, executives, entrepreneurs, athletes and celebrities. Harris is the author of "
Slay Your Goals
", where he provides his readers with scientific and research backed tips for achieving their goals. Harris is an expert goal-setter and has been called upon by Fortune 500 companies to assist with setting their strategic priorities, facilitate goal-setting sessions and provide inspirational talks.
To stay connected, be sure to follow me on the following social media outlets by hitting the links below:
For daily inspiration – text "INSPIRED" to 43783 – Enrollment is free!