When was the last time you looked down at your feet and thought to yourself, I'm thankful for my toes?
wiggle…wiggle…
Oh…you're at work? Can't see your feet?
Well, when was the last time you looked at your hands and thought to yourself, I'm thankful for my fingers?
flutter…flutter…
Or…when was the last time you looked in the mirror, at your eyes, and thought to yourself, I'm thankful for my eyes, that allow me to see?
blink…blink…
Seriously, I'm asking you REAL questions!
WHEN was the last time?
I'm pretty sure for the majority of us, it's been a while since we took time to look at our eyes, fingers and toes, with a sense of thankfulness. Most of us assume it's normal for our two eyes and ten fingers and toes to be functional and in place.
In fact, until now you probably haven't given your eyes, finger and toes any thought; completely unaware they were there.
Isn't it interesting how we reserve gratitude for all of the other things we think we might not deserve?


…but wait!
What gives us the right to eyesight?
What gives us the right to ten functional fingers and toes?
After all, eyes, fingers and toes are not a requirement of life. In fact, somewhere, I'm pretty sure someone is living with none of the above!
What is it about the human experience that causes us to take our blessings for granted?
I'd like to think that I'm fully thankful for the surplus in my life, but I'm beginning to doubt that I adequately express gratitude for what I've been given.
I've been given good health, along with a loving and healthy family. I'm also surrounded by so many wonderful friends and opportunities. I have so much, for which to be grateful, yet thoughts of complaint still knock at the doors of my mind.
Why is that?
Earlier this month, my contact lens injured my left eye. Consequently, my eye began to swell and all the white area of my eye filled with blood and turned red. (It wasn't pretty.) Almost immediately, I felt myself becoming a victim.
I began thinking about all sorts of thoughts like:
"Is my eye going to be okay?"
"What if I can't see in my left eye as a result of this injury?"
"Why would this happen to me?"
The one thought I did not think was, "I am so happy and grateful that for 36 years my left eye has had the gift of vision and I've been able to see."
Instead of focusing on the positive, I almost immediately gave my thoughts to the negative and what I felt was being taken away from me. Funny thing, I don't ever recall expressing thanks, in the past, for the ability to see. I've always viewed my eyesight with a deficient lens because I wasn't given 20/20.
My question for reflection this week is:
What are you taking for granted, for which you truly should be grateful?
This week I'm asking you to make a list of your disregarded blessings.
Once you have this list, take time every day to express your gratitude for this seemingly little, but humongous blessing.
Your eyes, along with your ten fingers and toes, would be a great place to start, considering without them you couldn't have walked to your computer or phone to pull up this post and read.
In the future, remember it's the little things that often matter the most. Stay inspired, it's a lifestyle choice!
---
About the Author:
Linal Harris
Global Entrepreneur – Certified Life Coach – Media Personality – Speaker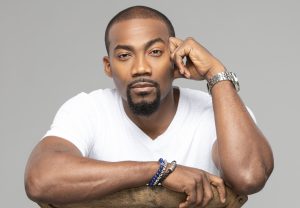 Linal Harris is a global entrepreneur, certified life coach, author, and media personality. As the founder of Inspirational Perspective® Publishing, LLC and Insights 4 Life™ Coaching, LLC, Harris challenges his global audience and coaching clients to Murder Mediocrity® and live their best life possible. Harris concentrates his work as an ontological coach with clients on what he calls the 4 pillars of life; the relationship we have to ourselves, the relationships we have with others, our relationship to work and money, and the connection we have to our spirit and life's purpose. Harris coaches CEO's, executives, entrepreneurs, athletes and celebrities. Harris is the author of "Slay Your Goals", where he provides his readers with scientific and research backed tips for achieving their goals. Harris is an expert goal-setter and has been called upon by Fortune 500 companies to assist with setting their strategic priorities, facilitate goal-setting sessions and provide inspirational talks.
To stay connected, be sure to follow me on the following social media outlets by hitting the links below:
For daily inspiration – text "INSPIRED" to 43783 – Enrollment is free!